Estimated Completion Time:
Ground School: 3.5 Weeks
Flight Training: 1-2 Months
Ground School: Mon-Thurs, 9am-12pm
Flight Training: 3-5 lessons/week minimum
FLT Academy's Private Pilot Program is designed for aspiring aviators to earn their first pilot certificate and take to the skies!
Welcome to FLT Academy's Private Pilot Training Program! Whether you're looking to become a private pilot for personal flying or starting your career training, we've got you covered. As Utah's largest and highest-rated flight school, we take pride in offering a comprehensive training program that sets our students up for success.
Minimum Completion Requirements
FLT Academy's Part 141 Private Pilot program is designed to equip aspiring pilots with the necessary knowledge, skills, and experience to obtain their private pilot certificate. With a strong emphasis on safety and quality training, our program combines ground school instruction with practical flight training under the guidance of experienced flight instructors. Our program is ideal for individuals who are committed to learning aviation the right way and are dedicated to becoming skilled and responsible pilots.
Ground School:

The program begins with a mandatory, in-person ground school that lays the foundation for a solid understanding of aviation principles and concepts. Held from 9am-12pm, Monday through Thursday, the ground school sessions run for three and a half weeks, providing students with comprehensive knowledge in a structured and engaging environment. Students delve into a wide range of subjects, including aerodynamics, aircraft systems, weather, navigation, regulations, and more. Our experienced instructors employ effective teaching methods, combining lectures, interactive discussions, multimedia presentations, and practical exercises to ensure students grasp the material effectively.

Flight Training:

Upon completion of the ground school, students transition to the practical phase of their training, where they will work closely with FLT Academy's experienced flight instructors. Our flight training program is designed to hone the skills necessary to safely operate an aircraft and navigate the skies with confidence. Although accelerated, our program maintains a strong focus on safety, ensuring that students receive thorough and comprehensive flight instruction.
FLT Academy's flight instructors possess extensive industry experience and a deep passion for aviation. They are dedicated to imparting their knowledge, expertise, and enthusiasm to each student, providing personalized attention and guidance throughout the training process. With their guidance, students will progress through a carefully structured curriculum that covers essential flight maneuvers, emergency procedures, navigation techniques, communication protocols, and more. Our instructors utilize state-of-the-art training aircraft equipped with modern avionics to enhance the learning experience and prepare students for the evolving aviation landscape.
While our program is accelerated, we firmly believe in upholding high standards of quality training. We prioritize the development of well-rounded pilots who possess a deep understanding of aviation principles and can make sound decisions in a variety of flight scenarios. FLT Academy's program is designed to instill a solid foundation of knowledge and skills, allowing students to embark on a successful career in aviation or pursue further certifications with confidence.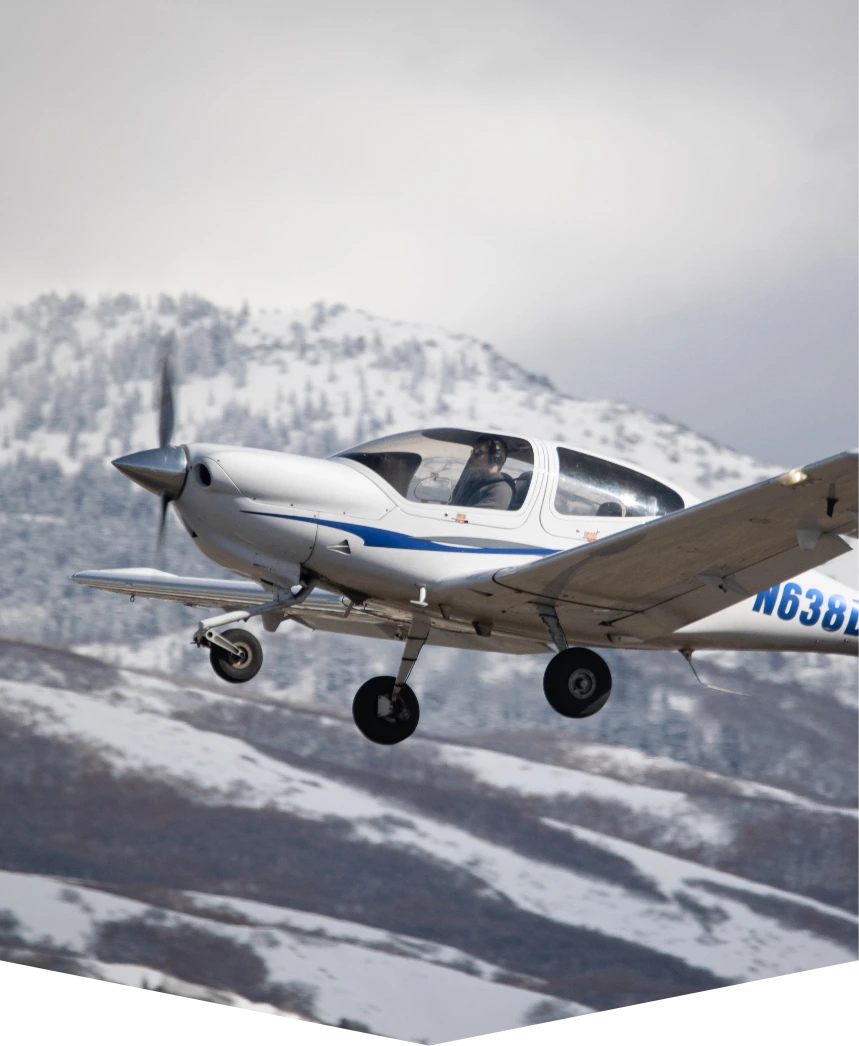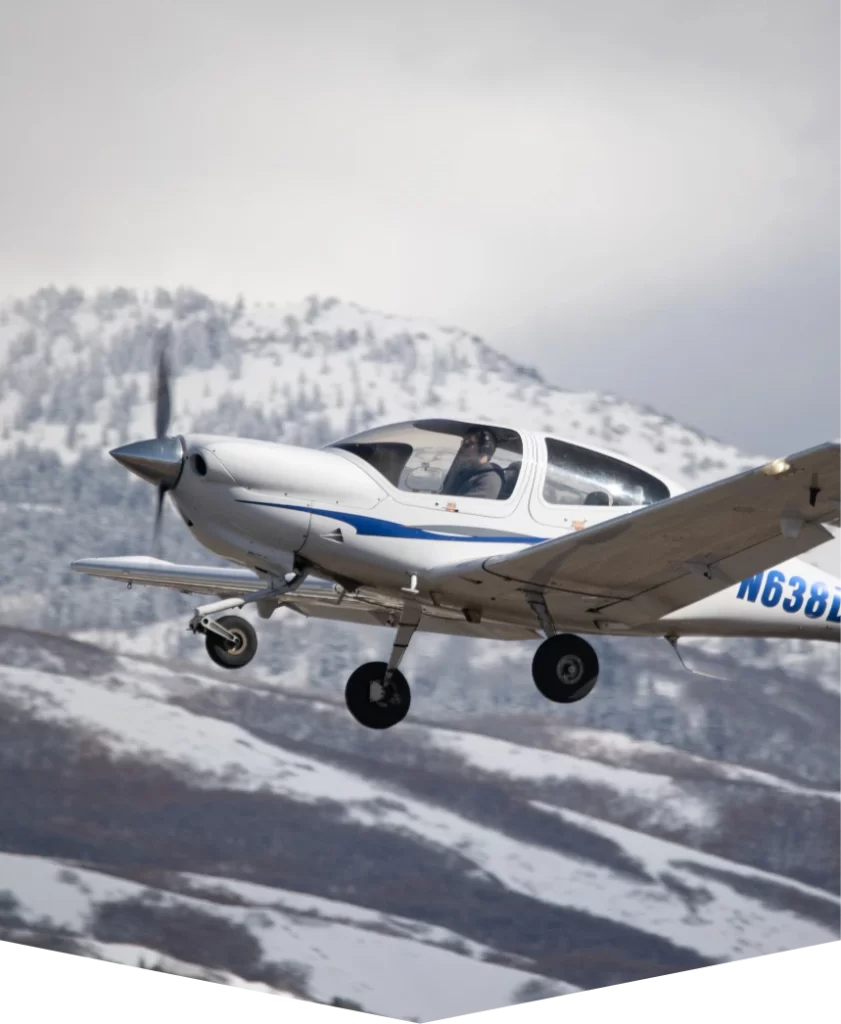 Our program offers a variety of benefits to students, including:
Comprehensive Flight Training
Our program is designed to prepare students to become private pilots by providing a rigorous, hands-on training experience that covers everything and more required to obtain your certificate.
Our fleet of modern aircraft, primarily composed of the Czech SportCruiser, Diamond DA40, and Diamond DA20, is equipped with advanced avionics, giving students the opportunity to learn to fly with the latest technology and safest possible resources.
Accelerated and Less-Accelerated Training Options
We offer both accelerated and less-accelerated training options, so students can choose a pace that works best for their schedule and learning style.
Our program is certified under Part 141 of the Federal Aviation Regulations, which means students can save time and money during their training.
Experienced Flight Instructors
Our flight instructors are experienced pilots who are passionate about teaching and dedicated to helping our students succeed.
Compared to other private pilot training programs, FLT Academy's Part 141 program offers several advantages:
Our program is designed to be completed in approximately three months, which is faster than the typical time taken to complete private pilot training.  Students are able to complete this training program in less time if they are able to train more often than the minimum weekly training required by FLT Academy.
Our Part 141 certification allows us to provide more efficient and structured training that helps students complete their certification to a higher standard than most other flight schools.
Our program cost, estimated between $17,500 and $20,000 depending on the primary training aircraft, includes all anticipated training expenses, including flight time and fuel, FAA knowledge tests and check rides, books/materials, ground schools, flight bag essentials, even a Bose aviation headset and iPad.
I really love the structure and support that FLT Academy offers. Great program and great staff.
I took it as a refresher with my student pilot son . I've been flying about 54 years and it was well worth it.
Charlotte Fowers
2023-07-15
Great people
Devin Maxfield
2023-05-31
You won't find a better place to get your training! Everyone at FLT has been extremely professional and have been as motivated as I am to complete every stage. I was one of the people that has been interested in aviation my whole life and just never took the plunge to do it. Take my word that making that leap with FLT Academy was the best decision I've made! My only regret was not doing it 10 years ago. But thanks to FLT I will have a long and enjoyable career doing what I love! I promise you won't be disappointed!
Weston Christiansen
2023-04-28
My personal experience with FLT Academy so far has been beyond amazing. I just want to point out how careful and thorough these guys are. I had my FLT orientation class today and it is amazing to see how much care and planning went into just this, and to have the opportunity to meet with Jason (CEO) and meet his incredible staff. I have heard rumors that FLT is the best of the best and from what I have seen so far, I believe that to be true.
I've been working with Joseph. He's been very helpful and is always available to answer my questions and provide guidance.
I won't be a student for 3 or so years. So I went in to see what they had to offer and for some general advice on a career path. They were extremely helpful and experienced. I will be going here in the future.
So far it's been pretty good! They are organized and so kind here! They really want to help you succeed and will give you the help you need!
FREQUENTLY ASKED QUESTIONS
Sure, here are answers to the frequently asked questions about FLT Academy's Private Pilot program:
GET IN TOUCH WITH AN ADVISOR TODAY
Contact Form
"*" indicates required fields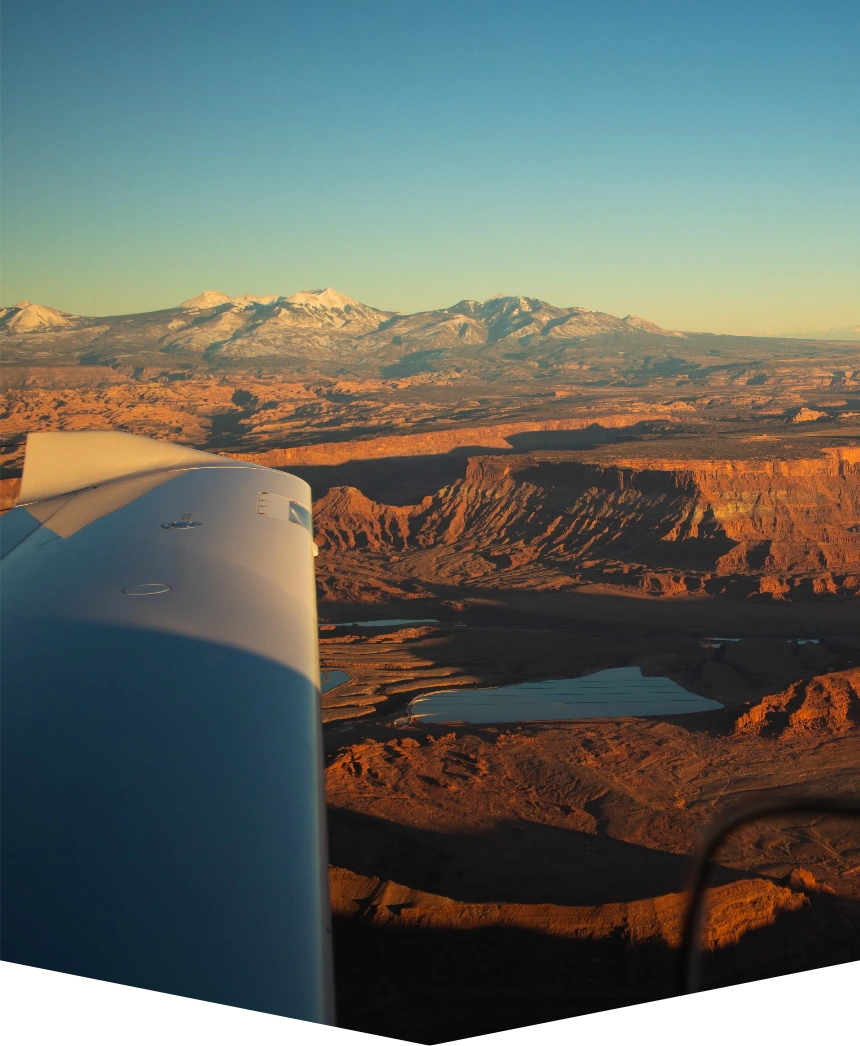 Let's get your career off the ground