This training program is approved and regulated by the Federal Aviation Administration and allows aspiring pilots the opportunity to complete training in less time and for less money.
FLT Academy Courses Offered Under Part 141
Benefits of Part 141 Flight Training
FLT Academy's Part 141 flight training follows a structured curriculum that has been rigorously vetted and approved by the FAA. This ensures our training program meets and exceeds requirements set by the FAA and provides a comprehensive education for current and aspiring pilots.
Approved Part 141 training programs are held to higher training and testing standards. This means students can earn their pilot certificates with fewer flight hours compared to traditional Part 61 training programs. Fewer flight hours required allows students to save time and money throughout their training.
Qualified Flight Instructors
Part 141 flight schools are required to have qualified flight instructors who have completed a rigorous training program. This ensures that students receive the highest quality training from experienced instructors who are knowledgeable about the latest aviation techniques, regulations, and procedures.
Compared to other pilot training programs, FLT Academy's Part 141 programs offers several advantages:

FLT Academy stands out from other Part 141 flight schools due to our exclusive partnership with SkyWest Airlines, which offers guaranteed acceptance to the SkyWest Pilot Pathway Program for students with as little as zero prior flight experience. Other benefits of the Pilot Pathway Program include a SkyWest Seniority number assigned on a students first day of training, SkyWest Pilot Workshop access, a guaranteed interview with SkyWest Airlines, and $17,500 in training/tuition reimbursement.
When compared to other Part 141 flight schools, FLT Academy's in-person ground schools offer a more hands-on approach to learning. This allows students to interact with instructors and ask questions in real time, which can improve their understanding of complex concepts.
Realistic Cost & Timeline
Another benefit of FLT Academy is our realistic cost and training timeline estimates. Many flight schools have hidden fees and unexpected costs that can add up quickly, but FLT Academy is committed to providing students with clear cost and time estimates based on realistic expectations instead of "as low as" or "as fast as" models. This transparency can help students make informed decisions about their training and budget accordingly.
Learn about our 141 Program
FREQUENTLY ASKED QUESTIONS
Sure, here are answers to the frequently asked questions about FLT Academy's Part 141 Program.
I really love the structure and support that FLT Academy offers. Great program and great staff.
I took it as a refresher with my student pilot son . I've been flying about 54 years and it was well worth it.
Charlotte Fowers
2023-07-15
Great people
Devin Maxfield
2023-05-31
You won't find a better place to get your training! Everyone at FLT has been extremely professional and have been as motivated as I am to complete every stage. I was one of the people that has been interested in aviation my whole life and just never took the plunge to do it. Take my word that making that leap with FLT Academy was the best decision I've made! My only regret was not doing it 10 years ago. But thanks to FLT I will have a long and enjoyable career doing what I love! I promise you won't be disappointed!
Weston Christiansen
2023-04-28
My personal experience with FLT Academy so far has been beyond amazing. I just want to point out how careful and thorough these guys are. I had my FLT orientation class today and it is amazing to see how much care and planning went into just this, and to have the opportunity to meet with Jason (CEO) and meet his incredible staff. I have heard rumors that FLT is the best of the best and from what I have seen so far, I believe that to be true.
I've been working with Joseph. He's been very helpful and is always available to answer my questions and provide guidance.
I won't be a student for 3 or so years. So I went in to see what they had to offer and for some general advice on a career path. They were extremely helpful and experienced. I will be going here in the future.
So far it's been pretty good! They are organized and so kind here! They really want to help you succeed and will give you the help you need!
GET IN TOUCH WITH AN ADVISOR TODAY
Contact Form
"*" indicates required fields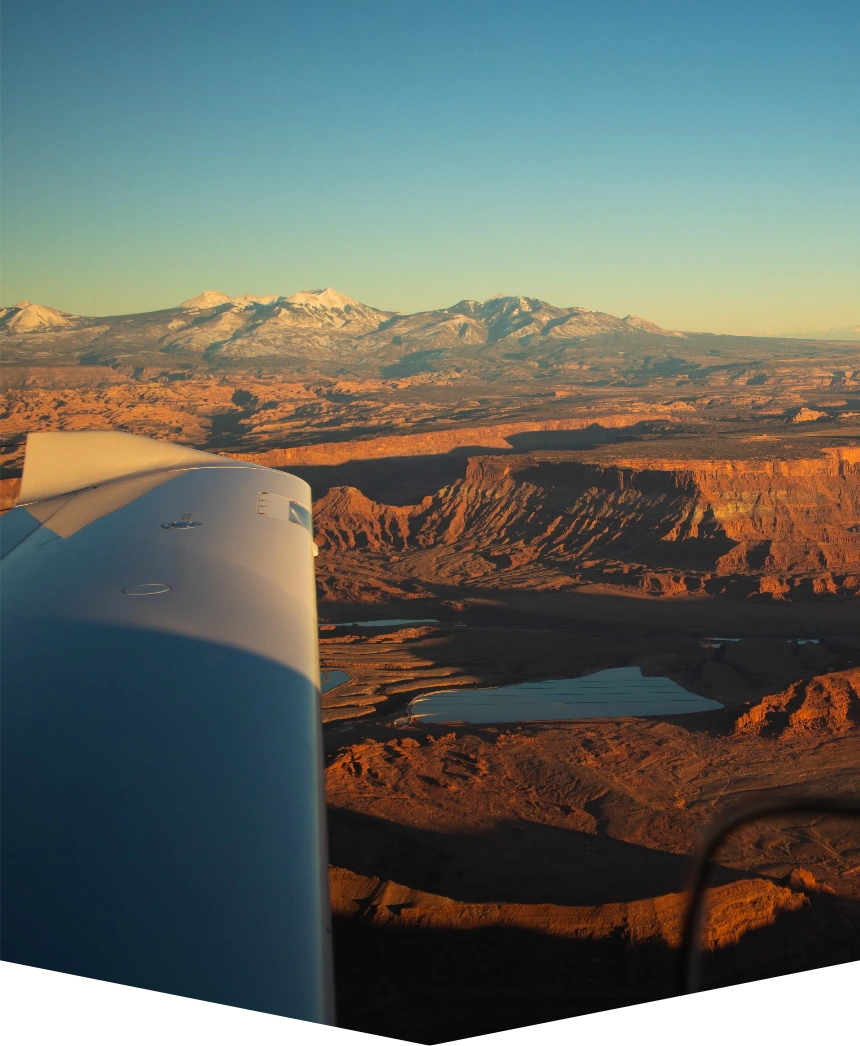 Let's get your career off the ground