FLT Academy is happy to announce the introduction of the Diamond DA20 to our fleet. The DA20 has set itself as a staple in initial flight training due to it's fuel efficient engines which lead to lower training costs for students. Featuring a level of safety nearly unparalleled in smaller aircraft, it makes for an incredible flight training platform. There's a reason the US Air Force utilizes DA20's for phases of their initial pilot training!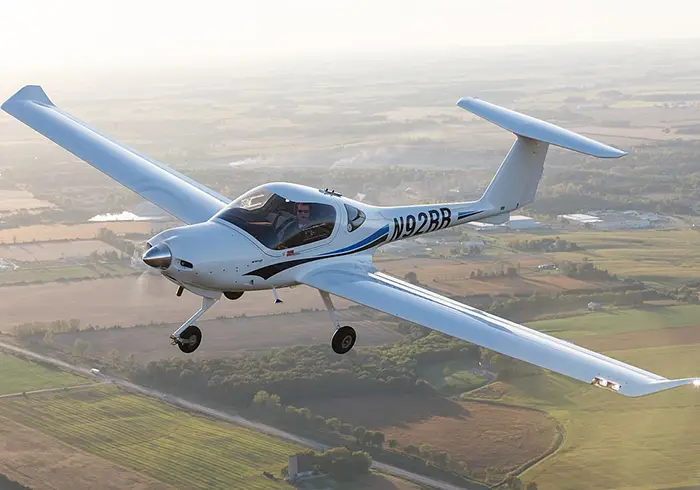 Want to learn more about FLT Academy's purchase of DA20
5gph fuel consumption rate
Diamond DA40 Specifications
180hp Lycoming IO360M1A engine
Avgas 100LL fuel
Hartzell 2-blade propeller
38-foot wingspan
26.5 feet long
6.5 feet tall
2646lbs MTOW
125 KIAS cruise speed
52 KIAS stall speed
910 ft/min climb rate
8.2 gph fuel consumption
900 lb useful load
16,400 ft max operating altitude
830 nm range
All-composite airframe
142 kts TAS maximum speed
Book an Intro Flight Package
Try out this aircraft yourself with an Intro Flight package from FLT Academy. You'll get hands-on experience behind the controls and, with low fuel consumption, it costs less to train with the SportCruiser compared to other aircraft in our fleet.