FLT Academy Program Overview
Estimated Completion Time:
Ground School: 3.5 Weeks
Flight Training: 1-2 Months
Variable based on prior experience
Ground School: Mon-Thurs 1pm-4pm for 3.5 weeks
Flight Training: 3-5 sessions per week minimum
Commercial pilot training is for those looking to expand their skill set and who are interested in making aviation their career.
Flying is fun; why not get paid for it?  FLT Academy's Commercial Pilot Certification Program takes students through all required training, allowing them to become certified to enter the professional aviation industry!
Prior to enrollment in the commercial pilot program, applicants must have already obtained their private pilot certificate as well as their instrument rating.  Student applicants will also need to obtain and provide:
Minimum Completion Requirements
Must have previously obtained a private pilot certificate and instrument rating to enroll.
FLT Academy's Commercial Pilot Program is comprised of two parts:
Ground School: FLT Academy's commercial pilot ground school prepares students not only for their written knowledge test but also for the oral questioning phase of their practical test (check-ride).  Our program introduces concepts of commercial aviation to truly impress knowledge onto our students as opposed to rote memorization.

Flight training: To accrue the flight experience required to certification as a commercial pilot, students will undergo a combination of solo flights and flight lessons with an instructor.
Based on a student's prior experience, flight time, or other factors, the timeline and cost of the commercial pilot program can vary.  If you're interested in a custom training estimate based on your specific circumstances, please reach out to a program advisor!
Prior to enrollment in the commercial pilot program, applicants must have already obtained their private pilot certificate as well as their instrument rating.
Timelines and costs of the commercial pilot program can vary based on an applicant's prior flight training, flight time, and overall experience. If you would like a custom training estimate based on your prior experience, please contact our program advisor!
Our program offers a variety of benefits to students, including:
Part 141-approved training
Benefit from our FAA-approved program, offering a structured curriculum and reduced flight hours for commercial pilot certification.  Part 141 commercial students are eligible for their certificate with up to 60 fewer hours than other non-141-approved flight school programs.
Train on advanced Diamond DA40, Diamond DA20 and SportCruiser aircraft, gaining experience in safe and efficient aircraft.
Proven track record of success
Join Utah's largest and highest-rated flight school with a reputation for producing successful professional pilots, ensuring the highest quality instruction and student outcomes.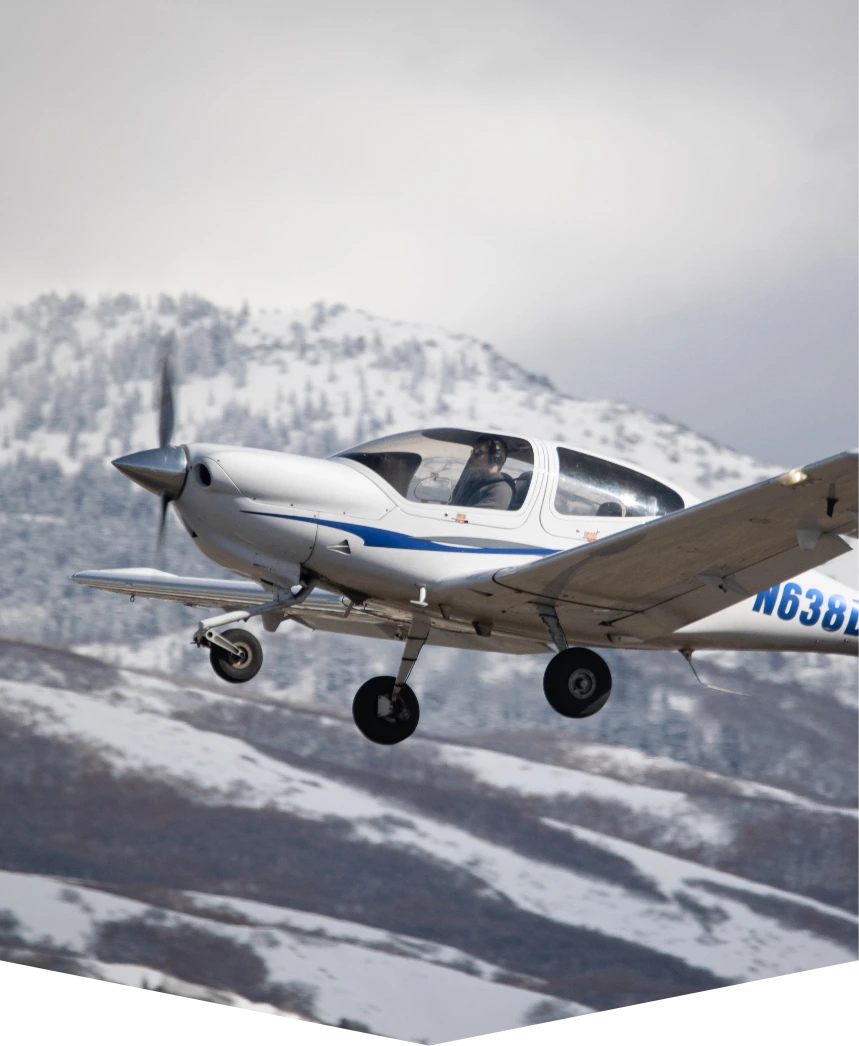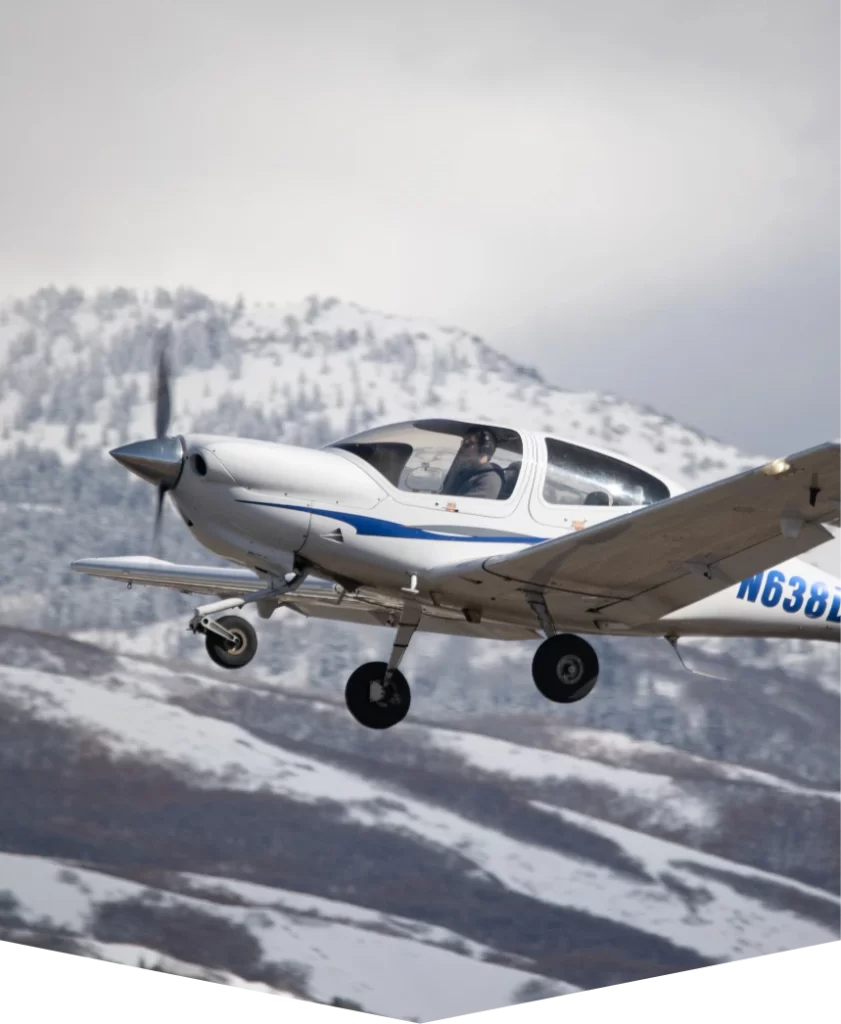 Part 141 Approved Training
First and foremost, FLT Academy boasts a Part 141-approved curriculum with reduced hours for commercial pilot eligibility. Under Part 141, pilots are commercial-eligible at 190 total hours instead of the 250 required under part 61. This accreditation ensures that the program meets the highest standards set by the Federal Aviation Administration (FAA). By adhering to these regulations, FLT Academy provides a structured and comprehensive training program that covers all the essential knowledge and skills required to become a professional pilot.
One of the key factors that sets FLT Academy apart is our advanced and modern aircraft. Utilizing state-of-the-art equipment allows students to train on industry-standard aircraft, giving them a competitive edge in the aviation industry. By gaining experience on cutting-edge aircraft, graduates of FLT Academy are well-prepared for the demands of the modern aviation landscape.
FLT Academy takes pride in having the largest fleet of airplanes among all flight schools in Utah. This extensive fleet provides students with ample opportunities to gain flight experience and hone their skills. 
Another distinguishing feature of FLT Academy's program. Unlike some other programs that rely solely on online learning, FLT Academy recognizes the importance of face-to-face instruction. This approach allows for a more immersive and interactive learning experience, enabling students to ask questions, engage with instructors, and collaborate with fellow pilots.
One notable aspect of FLT Academy's Commercial Pilot Program is its focus on preparing students for the role of 'pilot in command'. This emphasis on leadership and decision-making skills is crucial for aspiring commercial airline pilots. FLT Academy's training approach nurtures the development of these qualities, ensuring that graduates are not only skilled aviators but also capable leaders in the flight deck.
I really love the structure and support that FLT Academy offers. Great program and great staff.
I took it as a refresher with my student pilot son . I've been flying about 54 years and it was well worth it.
Charlotte Fowers
2023-07-15
Great people
Devin Maxfield
2023-05-31
You won't find a better place to get your training! Everyone at FLT has been extremely professional and have been as motivated as I am to complete every stage. I was one of the people that has been interested in aviation my whole life and just never took the plunge to do it. Take my word that making that leap with FLT Academy was the best decision I've made! My only regret was not doing it 10 years ago. But thanks to FLT I will have a long and enjoyable career doing what I love! I promise you won't be disappointed!
Weston Christiansen
2023-04-28
My personal experience with FLT Academy so far has been beyond amazing. I just want to point out how careful and thorough these guys are. I had my FLT orientation class today and it is amazing to see how much care and planning went into just this, and to have the opportunity to meet with Jason (CEO) and meet his incredible staff. I have heard rumors that FLT is the best of the best and from what I have seen so far, I believe that to be true.
I've been working with Joseph. He's been very helpful and is always available to answer my questions and provide guidance.
I won't be a student for 3 or so years. So I went in to see what they had to offer and for some general advice on a career path. They were extremely helpful and experienced. I will be going here in the future.
So far it's been pretty good! They are organized and so kind here! They really want to help you succeed and will give you the help you need!
FREQUENTLY ASKED QUESTIONS
Sure, here are answers to the frequently asked questions about FLT Academy's Commercial Pilot program:
GET IN TOUCH WITH AN ADVISOR TODAY
Contact Form
"*" indicates required fields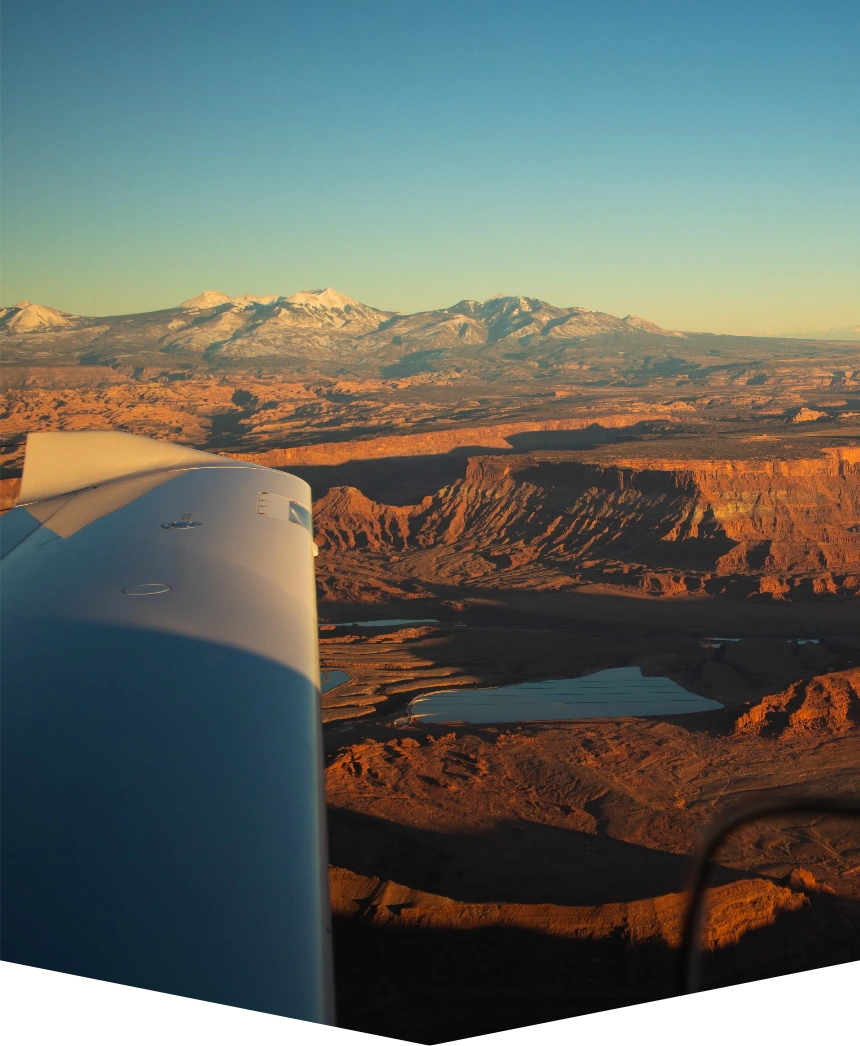 Let's get your career off the ground