CAREER TRACK PROGRAM OVERVIEW
Estimated Completion Time:
Minimum Class Commitment:
5 training sessions/week, 2-4 hours per session
$100,000-$108,000
(contact advisor for precision estimate based on your goals)
Meticulously designed for people who want to make aviation their career
FLT Academy's Full and Basic Career-Track programs are comprehensive flight training programs designed to take students from as little as no prior flight experience to becoming qualified commercial pilots, ready to enter the aviation industry. These programs provide students with all the necessary training, including private pilot certification, instrument rating, commercial pilot certification, multi-engine add-on, CFI, CFII, and MEI ratings.
The programs are designed to meet the needs of students who are serious about pursuing a career in aviation. Upon graduation, students will have fulfilled all essential training and be eligible to pursue entry-level aviation careers, such as working as a flight instructor, to continue their experience-building to meet the requirements of airlines or other aviation operations.
The program is carefully structured to provide students with the skills and knowledge they need to succeed in the aviation industry. Throughout the program, students work closely with experienced flight instructors who provide personalized training tailored to their individual needs and learning style. FLT Academy's state-of-the-art fleet of modern aircraft ensures that students have access to the latest technology and equipment, while in-person ground schools provide a supportive learning environment.
FLT Academy's Career-Track programs are an excellent option for individuals who are passionate about aviation and looking to pursue a career as a professional pilot. Upon completion of the program, students will have gained the necessary knowledge, skills, and experience to pursue a successful career in aviation.
To enroll in the program, candidates must meet specific requirements. First, they must be at least 18 years old and have at least a high school diploma. Additionally, candidates must be able to attend ground schools as scheduled and complete at least five flight lessons per week. It's important to note that students must be able to read, speak, write, and comprehend English to participate in the program, as required by the FAA.
The accelerated Career-Track program takes approximately 15 months to complete, based on realistic expectations and past student performance.  During this period of time, it is important that a student have as much availability and flexibility as possible to complete their training.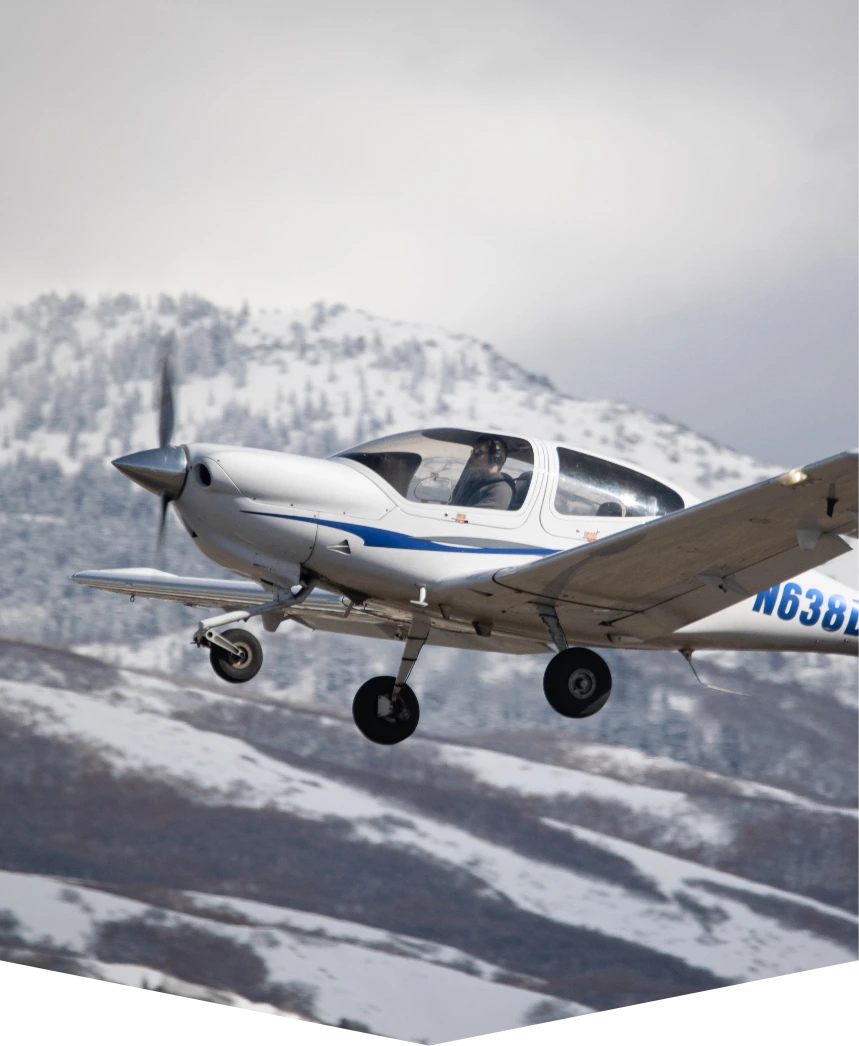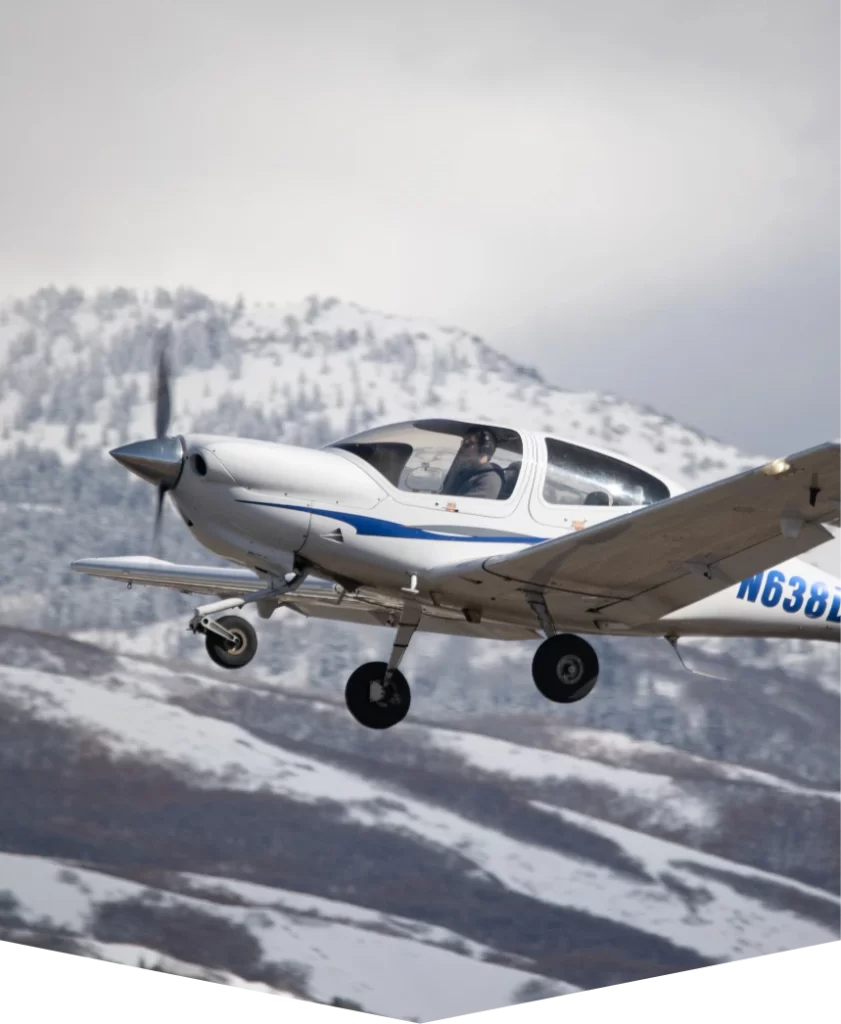 Our program offers a variety of benefits to students, including:
FLT Academy's Career-Track Program is a highly acclaimed flight training program that offers numerous benefits for prospective students. Whether you're a high school graduate or someone looking to switch careers, the program has much to offer.
One of the biggest advantages of the program is its accelerated, Part 141-approved flight training, which is both cost and time effective for the student. The program is designed to help students earn their pilot certification in the shortest time possible, without compromising on safety or quality. This means that students can start their careers as professional pilots much sooner, compared to traditional flight training programs.
FLT Academy also boasts the largest fleet of modern, technologically advanced aircraft of any Utah flight school. Students have access to state-of-the-art training aircraft, including multi-engine planes, which help prepare them for commercial pilot jobs.
Partnership with SkyWest Airlines
The program's partnership with SkyWest Airlines is another significant benefit for program students. This partnership guarantees each student acceptance to the SkyWest Pilot Pathway Program on their first day of training, regardless of prior flight experience. Additionally, students are guaranteed a job interview with SkyWest Airlines once Airline Transport Pilot requirements have been met. The partnership also offers students an enhanced seniority number with SkyWest Airlines, so they can begin accruing company time throughout their training. Moreover, students are eligible for a $17,500 reimbursement towards training costs if they are hired by SkyWest Airlines.
Offers a variety of training
FLT Academy's training program can be tailored to meet each student's learning style and goals; the program offers a variety of training options to suit your needs. Our program is open to anyone who meets application requirements, regardless of prior flight experience. While a bachelor's degree or master's degree is not required, it can be beneficial for those looking to pursue a career as an airline pilot.
FLT Academy partners with several student lending providers to help aspiring aviators cover the cost associated with training.  For more information about these lenders, please visit our financing page.
When it comes to flight training, choosing the right school is crucial for achieving success as a professional pilot. FLT Academy's Career-Track program offers several unique benefits that distinguish it from other popular flight schools.
One of the primary benefits of FLT Academy's program is in-person ground schools. Unlike some other flight schools that offer online training, FLT Academy provides students with the opportunity to learn in a traditional classroom environment, with direct access to experienced instructors and fellow students. This approach can be especially beneficial for students who prefer a more hands-on learning experience. Another benefit of the program is the personalized training that each student receives. FLT Academy's instructors work closely with students to tailor their training to their specific learning styles, ensuring that each student gets the most out of their training experience.
FLT Academy boasts the largest fleet of modern aircraft of any Utah flight school. This means that students have plenty of access to aircraft and can choose the type of plane that best suits their individual needs and training goals.
Finally, FLT Academy's Career-Track program provides students with realistic costs, timelines, and expectations. Unlike some flight schools that may promise fast-track programs that are difficult to complete within the estimated time frame, FLT Academy offers a more realistic approach that sets students up for success without sacrificing quality.
While other flight schools may offer some of these benefits individually, FLT Academy's Career-Track program stands out for its comprehensive approach to flight training, providing students with the resources and support they need to achieve their career goals as professional pilots.
I really love the structure and support that FLT Academy offers. Great program and great staff.
I took it as a refresher with my student pilot son . I've been flying about 54 years and it was well worth it.
Charlotte Fowers
2023-07-15
Great people
Devin Maxfield
2023-05-31
You won't find a better place to get your training! Everyone at FLT has been extremely professional and have been as motivated as I am to complete every stage. I was one of the people that has been interested in aviation my whole life and just never took the plunge to do it. Take my word that making that leap with FLT Academy was the best decision I've made! My only regret was not doing it 10 years ago. But thanks to FLT I will have a long and enjoyable career doing what I love! I promise you won't be disappointed!
Weston Christiansen
2023-04-28
My personal experience with FLT Academy so far has been beyond amazing. I just want to point out how careful and thorough these guys are. I had my FLT orientation class today and it is amazing to see how much care and planning went into just this, and to have the opportunity to meet with Jason (CEO) and meet his incredible staff. I have heard rumors that FLT is the best of the best and from what I have seen so far, I believe that to be true.
I've been working with Joseph. He's been very helpful and is always available to answer my questions and provide guidance.
I won't be a student for 3 or so years. So I went in to see what they had to offer and for some general advice on a career path. They were extremely helpful and experienced. I will be going here in the future.
So far it's been pretty good! They are organized and so kind here! They really want to help you succeed and will give you the help you need!
FREQUENTLY ASKED QUESTIONS
Sure, here are answers to the ten frequently asked questions about FLT Academy's Full Career-Track program:
GET IN TOUCH WITH AN ADVISOR TODAY
Contact Form
"*" indicates required fields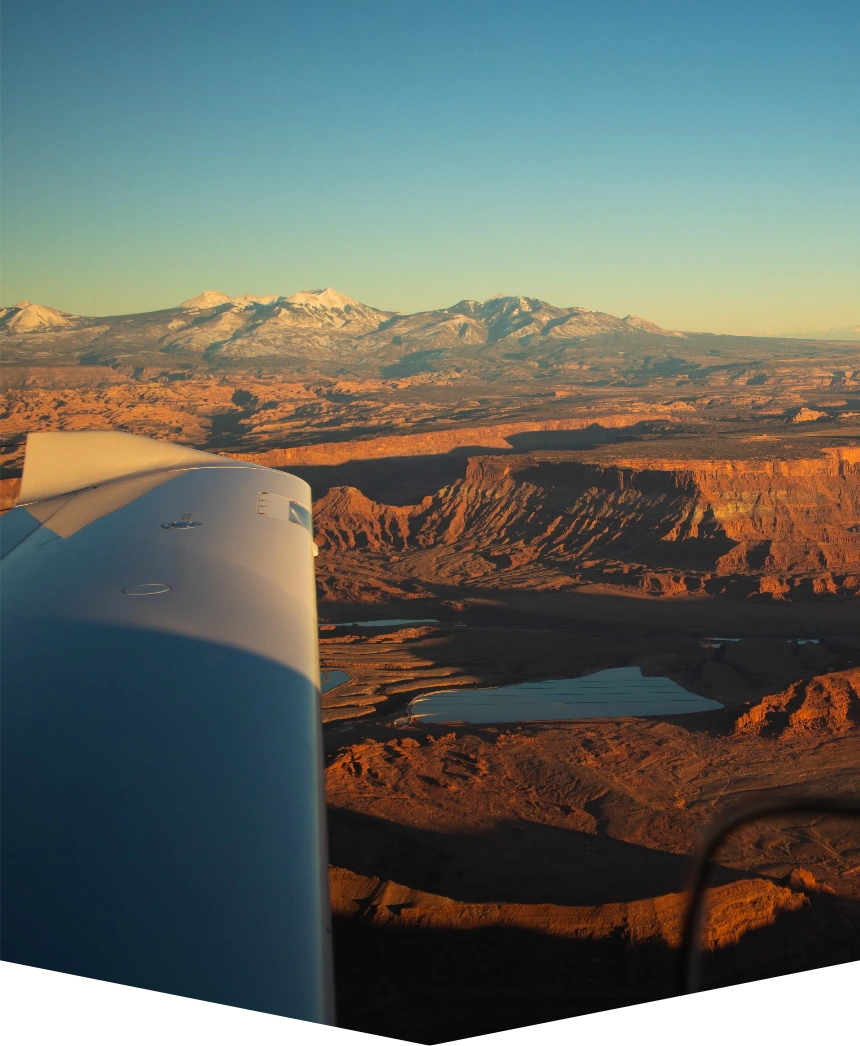 Let's get your career off the ground