FLT Academy Program Overview
FLT Academy Certified Flight Instructor Instrument (CFII) Training Program
Estimated Completion Time:
3-4 hours per lesson, five lessons per week
Expand your teaching experience and qualifications by obtaining your Certified Flight Instructor Instrument (CFII) rating
Prior to enrollment, CFII students are required to have previously obtained their initial Certified Flight Instructor license, as well as obtain and provide:
Minimum Completion Requirements
Must have previously obtained a CFI initial certificate to enroll.
After being paired with a CFII instructor, students will undergo ground and flight training.  This is a combination of actual flight time and simulated flight time using our AATD simulator.  The CFII program is relatively quick, and allows students an accelerated route to furthering their flight training, experience, and qualifications.
Students interested in obtaining their CFII can anticipate an approximate cost of $7,000 which includes all anticipated costs of training.  The typical CFII student at FLT Academy can complete their training and be checkride-ready in 2-4 weeks.
Our program offers a variety of benefits to students, including:
Benefits for Pilots Seeking to Ehance Their Skills
Obtaining your Certified Flight Instructor Instrument (CFII) rating offers several significant benefits for pilots seeking to enhance their skills and advance their careers. Firstly, acquiring a CFII rating enables you to become a flight instructor who can provide instrument flight training to aspiring pilots.
Develop Instrument Flying Proficiency
CFII certification opens up new opportunities to share your knowledge and expertise, helping others develop their instrument flying proficiency. As a CFII, you play a crucial role in shaping the next generation of pilots and contribute to the overall safety and competence of the aviation community.

Mastery of Instrument Flying
Earning a CFII rating enhances your own flying skills and knowledge. The training required to obtain the CFII rating involves a comprehensive understanding of instrument flight procedures, navigation systems, and weather analysis. By delving deep into these areas and teaching them to others, you reinforce your own understanding and mastery of instrument flying.
Sharpen your Piloting Abilities
Precision and discipline demanded in instrument flying not only sharpen your piloting abilities but also cultivate a heightened sense of situational awareness and decision-making, which can be invaluable in all aspects of flying. Additionally, the CFII rating demonstrates your commitment to continuous learning and professional development, setting you apart as a skilled and knowledgeable pilot within the aviation industry.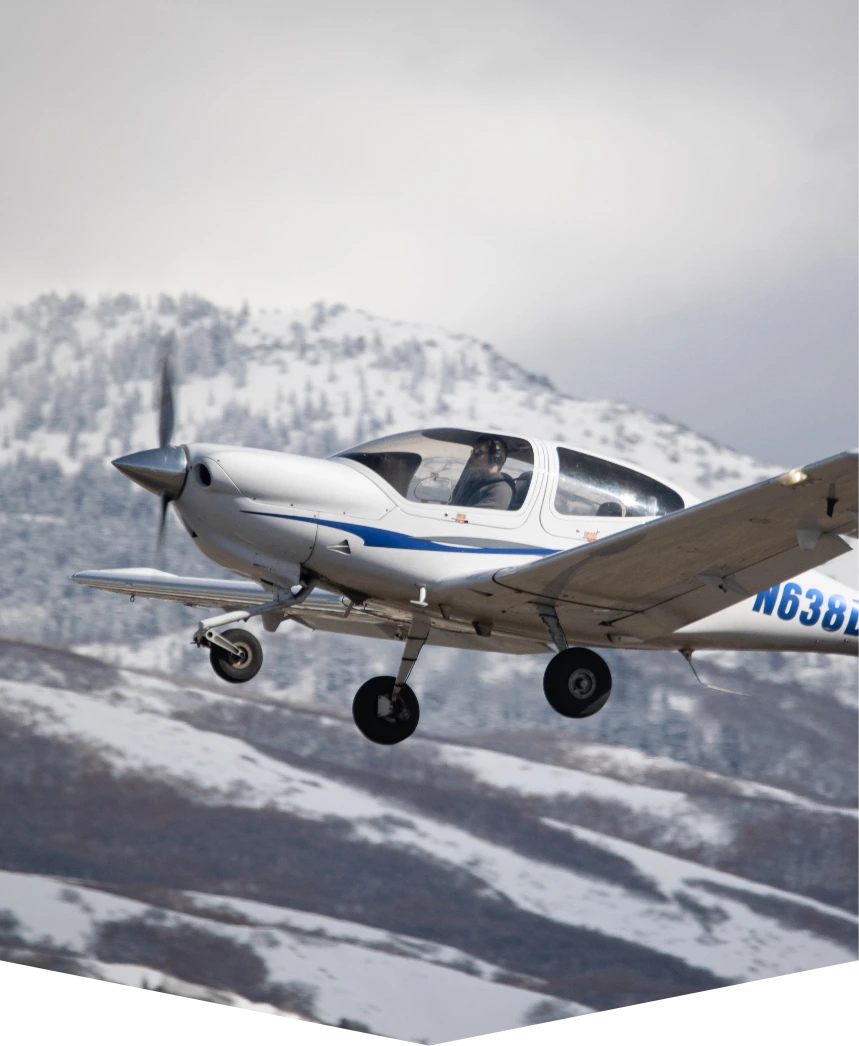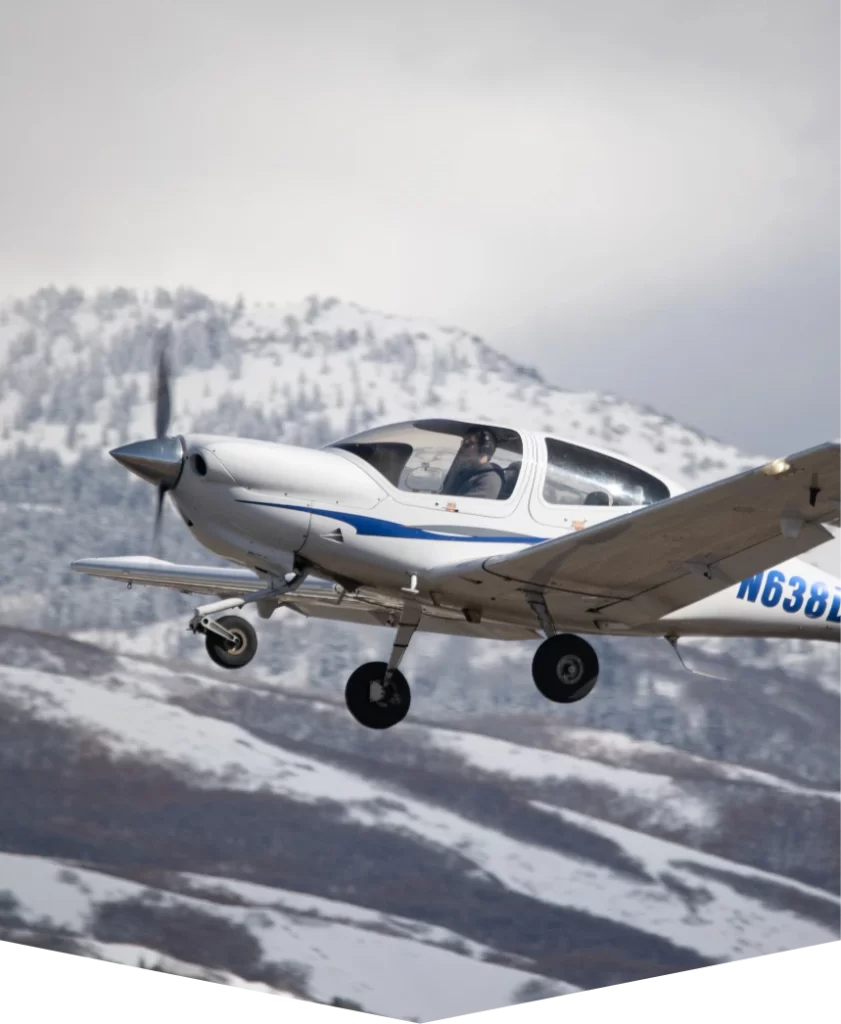 Compared to other private pilot training programs, FLT Academy's Part 141 program offers several advantages:
First and foremost, FLT Academy has a team of highly experienced instructors who bring a wealth of knowledge and expertise to the program. With their guidance, students can benefit from personalized instruction, tailored to their individual learning styles and needs, ensuring a comprehensive understanding of instrument flight training.
Furthermore, FLT Academy sets itself apart by providing students with modern aircraft equipped with unified cockpits and advanced avionics. This state-of-the-art equipment not only enhances the training experience but also aligns with industry standards, preparing students for the realities of flying in contemporary aircraft. The availability of a wide range of aircraft for training is another significant advantage offered by FLT Academy. With a diverse fleet at their disposal, students can gain experience in various aircraft models, expanding their versatility and adaptability as flight instructors.
Dedicated training times at FLT Academy ensure that students receive focused attention and ample flight hours, maximizing their learning potential. Additionally, access to an AATD (Advanced Aviation Training Device) flight simulator adds a valuable dimension to the training program. Simulators provide a safe and cost-effective environment for practicing instrument flight procedures and emergency scenarios, allowing students to refine their skills and build confidence before taking to the skies.
I really love the structure and support that FLT Academy offers. Great program and great staff.
I took it as a refresher with my student pilot son . I've been flying about 54 years and it was well worth it.
Charlotte Fowers
2023-07-15
Great people
Devin Maxfield
2023-05-31
You won't find a better place to get your training! Everyone at FLT has been extremely professional and have been as motivated as I am to complete every stage. I was one of the people that has been interested in aviation my whole life and just never took the plunge to do it. Take my word that making that leap with FLT Academy was the best decision I've made! My only regret was not doing it 10 years ago. But thanks to FLT I will have a long and enjoyable career doing what I love! I promise you won't be disappointed!
Weston Christiansen
2023-04-28
My personal experience with FLT Academy so far has been beyond amazing. I just want to point out how careful and thorough these guys are. I had my FLT orientation class today and it is amazing to see how much care and planning went into just this, and to have the opportunity to meet with Jason (CEO) and meet his incredible staff. I have heard rumors that FLT is the best of the best and from what I have seen so far, I believe that to be true.
I've been working with Joseph. He's been very helpful and is always available to answer my questions and provide guidance.
I won't be a student for 3 or so years. So I went in to see what they had to offer and for some general advice on a career path. They were extremely helpful and experienced. I will be going here in the future.
So far it's been pretty good! They are organized and so kind here! They really want to help you succeed and will give you the help you need!
FREQUENTLY ASKED QUESTIONS
Sure, here are answers to the frequently asked questions about FLT Academy's CFII Training program:
GET IN TOUCH WITH AN ADVISOR TODAY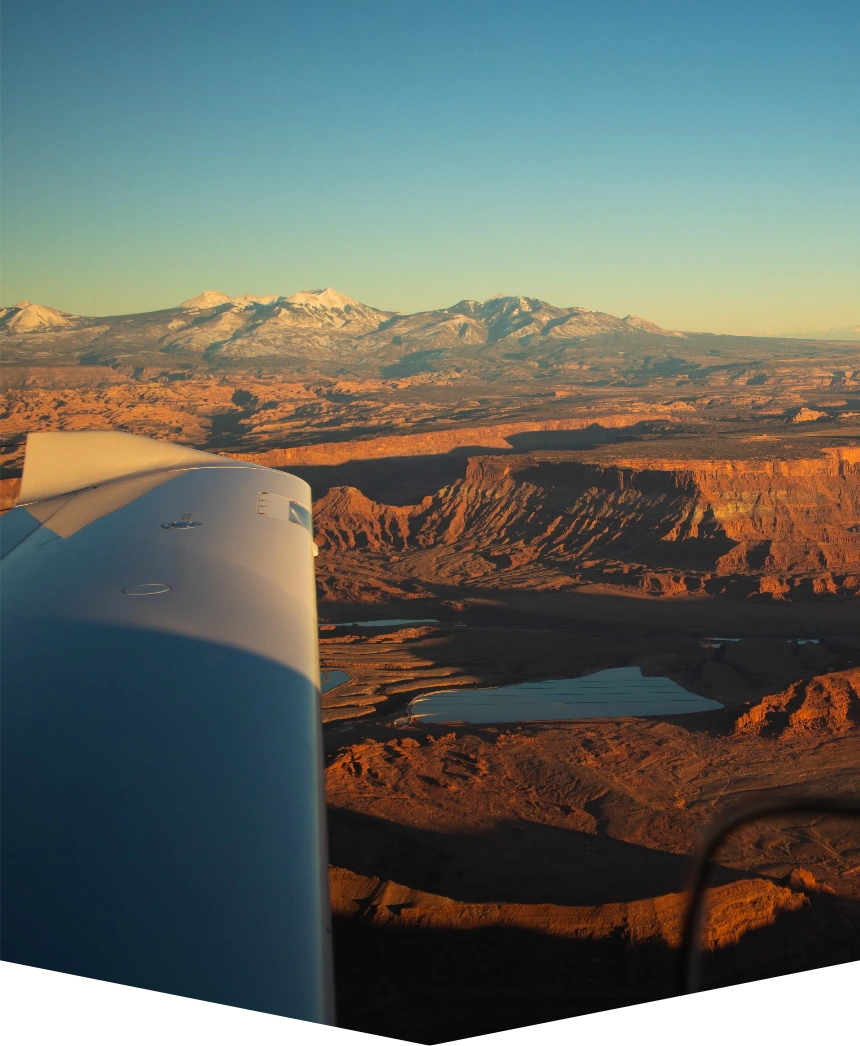 Let's get your career off the ground