There are a lot of flight schools to choose from, whether you are hoping to turn your aviation training into a career, or you simply want to learn to fly your own aircraft. At FLT Academy, we invest in you. We are committed to getting you the best flight instruction. You'll be able to fly with confidence that you are getting quality and professional flight instruction at the best value. So, what are you waiting for?
If you are interested in joining the legacy of FLT Academy, please talk with an enrollment specialist today, click the button below!
FLT Academy is committed to getting you the absolute best flight instruction.  In partnership with SkyWest Airlines, our Career-Track Programs form the foundation needed for a rewarding career in aviation.
Value is a combination of cost and quality.  Fly with confidence that you are getting the absolute best value available in flight training with FLT Academy.
FLT Academy offers a wide array of certifications. We have several different financing options, we have a solution for everyone to earn their wings.
With an average 4.9 out of 5 rating in over 1100 combined online reviews on Google, Facebook, Groupon, Living Social, and more – it's no secret FLT Academy is well known for carrying an incredible reputation. We always strive for quality in all aspects. We don't skimp on anything and your experience with is our top priority. Your flight training with us will no doubt, be a step above the rest.
FLT Academy's main campus is located at Skypark airport, 10 minutes north of Salt Lake City. With only a 6 minute flight to our practice area, we can maximize flight training efficiency.  Because Skypark is non-towered, it means no long waits on the ground, and no long taxis. Being close to Salt Lake International Airport, you practice with bravo airspace and air traffic control nearly every flight. That way you won't become complacent by not being in a controlled airport.
Maintenance and safety is our #1 priority. Our aircraft are meticulously inspected on a consistent, rigid schedule. There is no expense spared in maintenance and safety of our planes. Having complete confidence you are piloting a safe aircraft makes all the difference.

Take the controls for yourself under the guidance of one of our professional certified flight instructors Certified Flight Instructors. Schedule an introductory flight with us and start your journey to the skies.
Still not sure? Ask for more information to make sure everything is right for you!
Flight-Crew Lead Training
FLT Academy's Elite Partnership with SkyWest Airlines
There's never been a better time to become a pilot – FLT Academy's Career-Track Program allows you to take control of your career today.
Enroll in our Career-Track Program; guarantee your acceptance to the SkyWest Pilot Pathway Program on your first day of training.

Attend your FLT Academy & SkyWest Cadet Orientation.

Enjoy SkyWest Cadet benefits, including regular connections with a SkyWest mentor via Pilot Workshops.

Complete guaranteed interview upon reaching airline flight eligibility.

If hired, complete training with enhanced seniority in SkyWest's training operations.

Become a professional SkyWest Pilot.
Program Highlights:
Accelerated, or Less-Accelerated program options available to fulfill all essential training and certification requirements.

Training support from current SkyWest pilots.

Advanced, modern aircraft.

All training aircraft equipped with glass-panel avionics, including the Garmin G1000 and Dynon SkyView.

I really love the structure and support that FLT Academy offers. Great program and great staff.
I took it as a refresher with my student pilot son . I've been flying about 54 years and it was well worth it.
Charlotte Fowers
2023-07-15
Great people
Devin Maxfield
2023-05-31
You won't find a better place to get your training! Everyone at FLT has been extremely professional and have been as motivated as I am to complete every stage. I was one of the people that has been interested in aviation my whole life and just never took the plunge to do it. Take my word that making that leap with FLT Academy was the best decision I've made! My only regret was not doing it 10 years ago. But thanks to FLT I will have a long and enjoyable career doing what I love! I promise you won't be disappointed!
Weston Christiansen
2023-04-28
My personal experience with FLT Academy so far has been beyond amazing. I just want to point out how careful and thorough these guys are. I had my FLT orientation class today and it is amazing to see how much care and planning went into just this, and to have the opportunity to meet with Jason (CEO) and meet his incredible staff. I have heard rumors that FLT is the best of the best and from what I have seen so far, I believe that to be true.
I've been working with Joseph. He's been very helpful and is always available to answer my questions and provide guidance.
I won't be a student for 3 or so years. So I went in to see what they had to offer and for some general advice on a career path. They were extremely helpful and experienced. I will be going here in the future.
So far it's been pretty good! They are organized and so kind here! They really want to help you succeed and will give you the help you need!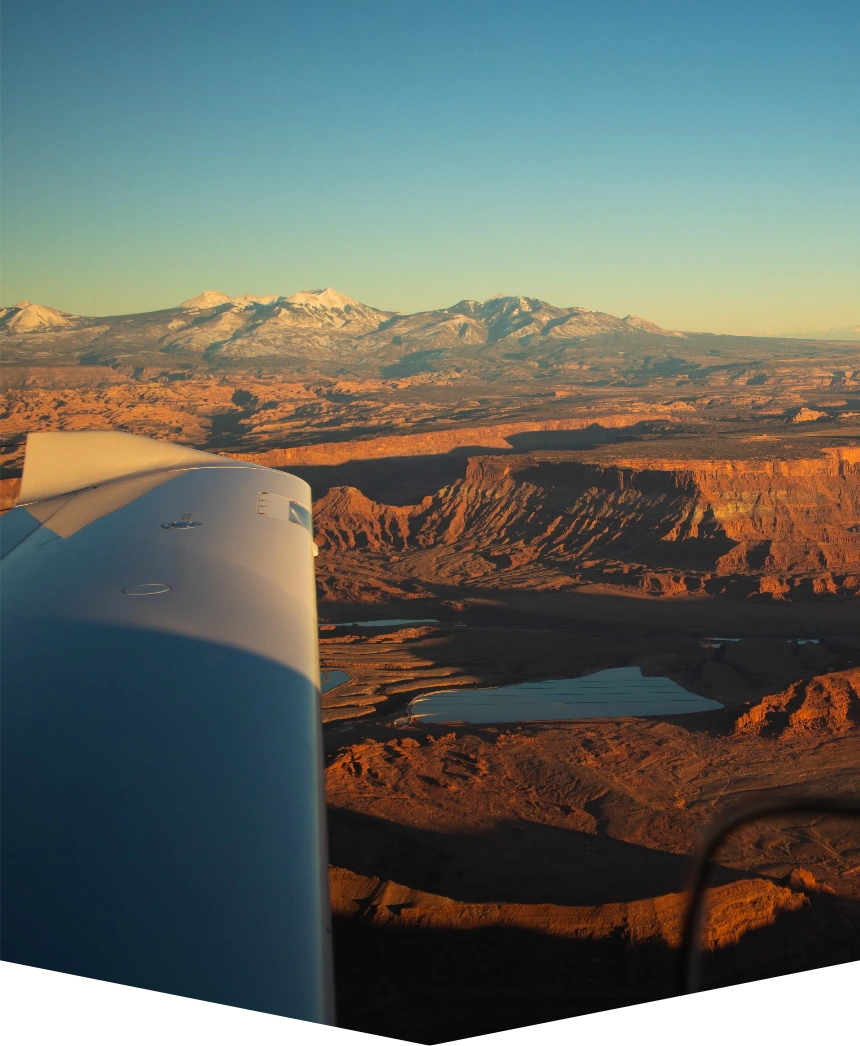 Let's get your career off the ground