Become An Airline Pilot Today
Are you ready to do something you love as a career?
Turn your dream of flying into a dream job with FLT Academy's Career Track Program. No prior experience in flight is needed; FLT Academy provides all the training you need, and it's not as expensive as you might think.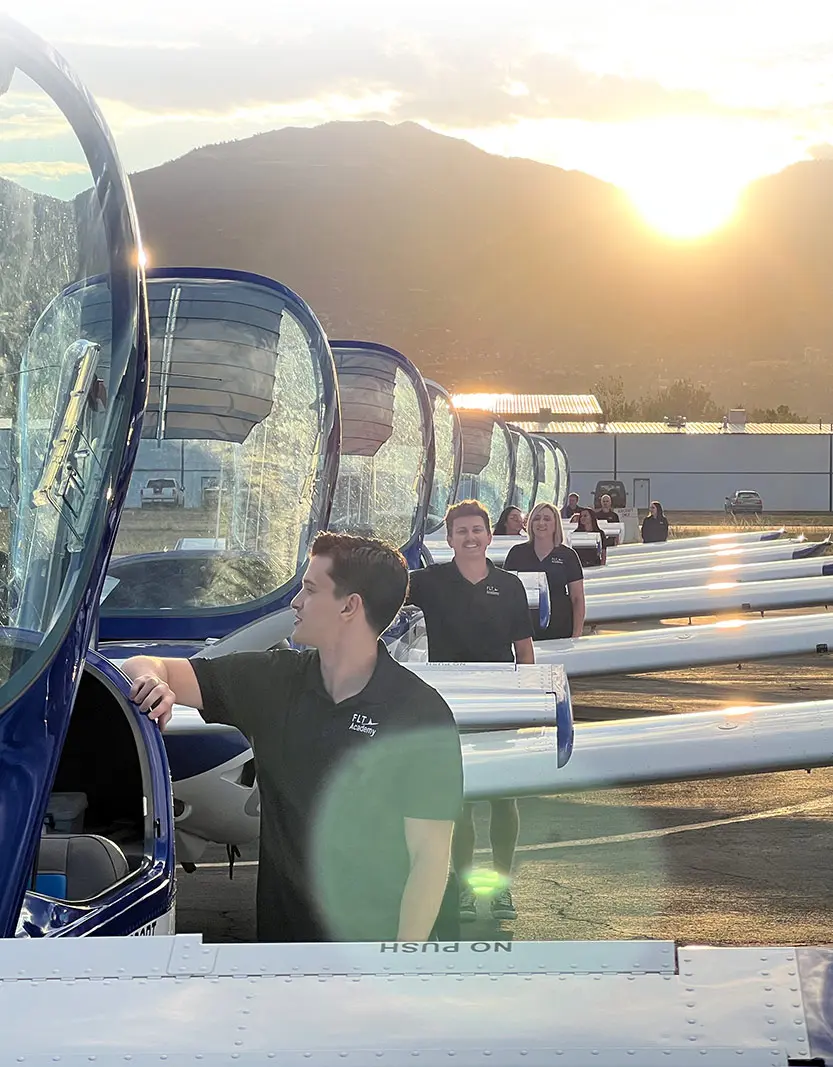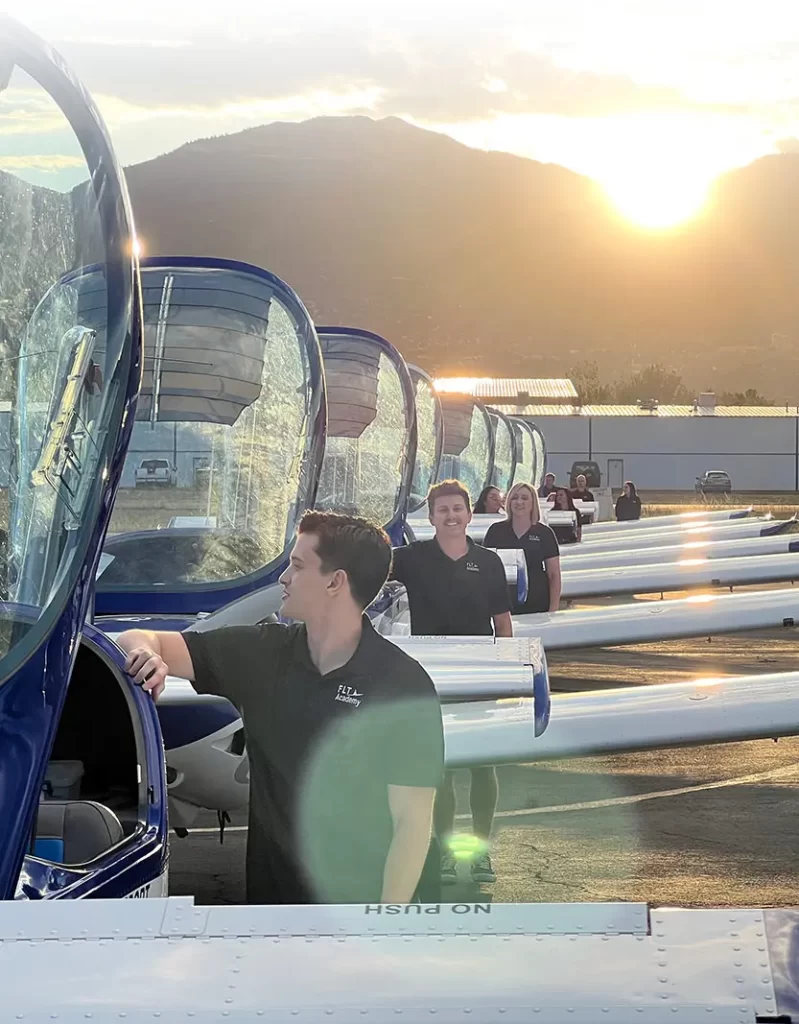 Looking for a highly recommended flight school with a high pass rate? FLT Academy in Salt Lake City, Utah boasts an 83% first pass rate on all certifications. Perspective pilots choose FLT Academy in part because of its skilled flight instructors, program flexibility, and financing options.
FLT Academy's Partnership with SkyWest Airlines
Thanks to FLT Academy's partnership with SkyWest Airlines, once you have met the minimum qualifications you're guaranteed an interview for a first officer position. This partnership also offers mentorship opportunities, SkyWest Cadet benefits, and up to $17,500 in tuition reimbursement. Plus, 91% of FLT Academy SkyWest Cadets get hired once they've met airline eligibility requirements.
Accelerated Training Programs are Available
When you enroll with FLT Academy, you can explore both accelerated and non-accelerated flight training programs. Our program options allow you to continue your flight education while still working or tending to other obligations. You can also get a head start on your FLT Academy training and potentially reduce tuition costs by applying any previous ratings toward your current program.
The question of how to pay for flight school shouldn't be the one that holds you back from pursuing your new career. FLT Academy offers financing options with fixed interest rates and no prepayment fees. FLT Academy is partnered with Skybound and Meritize, offering great terms on financing.
I really love the structure and support that FLT Academy offers. Great program and great staff.
I took it as a refresher with my student pilot son . I've been flying about 54 years and it was well worth it.
Charlotte Fowers
2023-07-15
Great people
Devin Maxfield
2023-05-31
You won't find a better place to get your training! Everyone at FLT has been extremely professional and have been as motivated as I am to complete every stage. I was one of the people that has been interested in aviation my whole life and just never took the plunge to do it. Take my word that making that leap with FLT Academy was the best decision I've made! My only regret was not doing it 10 years ago. But thanks to FLT I will have a long and enjoyable career doing what I love! I promise you won't be disappointed!
Weston Christiansen
2023-04-28
My personal experience with FLT Academy so far has been beyond amazing. I just want to point out how careful and thorough these guys are. I had my FLT orientation class today and it is amazing to see how much care and planning went into just this, and to have the opportunity to meet with Jason (CEO) and meet his incredible staff. I have heard rumors that FLT is the best of the best and from what I have seen so far, I believe that to be true.
I've been working with Joseph. He's been very helpful and is always available to answer my questions and provide guidance.
I won't be a student for 3 or so years. So I went in to see what they had to offer and for some general advice on a career path. They were extremely helpful and experienced. I will be going here in the future.
So far it's been pretty good! They are organized and so kind here! They really want to help you succeed and will give you the help you need!