JOIN US FOR AN INTRODUCTORY FLIGHT
Considering aviation as a hobby or career? Book a discovery flight and experience a new world of beauty from inside the cockpit of an airplane.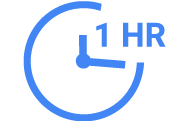 Get a front-seat view of take-off and landing, enjoying the mountains from above.

One of our trained instructors will share key insights with you and answer any questions you have.

1 EntryOnce you learn some basics, take control yourself and fly the plane.
If you have a passion for flying and want to become a private or commercial pilot, we share in your enthusiasm, but the dream won't realize itself. An introductory flight is a great way to get a taste of flying a plane while learning the basics of aviation. FLT Academy make kickstarting your dream simple and affordable.