Whether you are hoping to turn your aviation training into a career or you simply want to learn to fly for fun, we invest in you at FLT Academy. As Utah's largest, top-rated flight school, we are committed to getting you the absolute best flight instruction. You'll be able to fly with confidence that you are getting quality and professional flight training at the best value. So, what are you waiting for?
Want to make flying your career? FLT Academy's partnership with SkyWest Airlines guarantees our students acceptance to the SkyWest Pilot Pathway Program on their first day of training, regardless of prior experience. Pilot Pathway Program benefits include $17,500 available in tuition reimbursement, a SkyWest enhanced seniority number from your first day of training, and a guaranteed interview once the student meets airline eligibility requirements.
Learn more about the program and see if it's a good fit for your career trajectory.

Your dreams of flying are more attainable than you might think! Getting your pilot certificates should be an investment, with returns manifesting themselves throughout the rest of your life whether you fly as a hobby or as your career.
FLT Academy makes affording your dreams easy, with an incredible variety of financing options to help you fund your dream of flying.
State of the art Utah Campus
FLT Academy's main campus is located at the Skypark airport, 10 minutes north of Salt Lake City.  Skypark airport doesn't have tower control, which means no long waits on the ground prior to starting your flights.  
You'll have the chance to practice with Salt Lake bravo airspace and Air Traffic Control on nearly every flight, providing a rich and constant training experience. We also have two motion-capable flight simulators for on-the-ground training alongside your lessons in the air.
HIGH-TECH FLEET OF AIRCRAFT
What will you be flying when you enroll with FLT Academy? Each aircraft in our fleet is equipped with glass-panel avionics like the Garmin G1000 and Dynon SkyView.  Additionally, multiple AATD flight simulators are available so you can train even when weather isn't permitting.
Ready for takeoff? Check out our complete line-up of training aircraft options.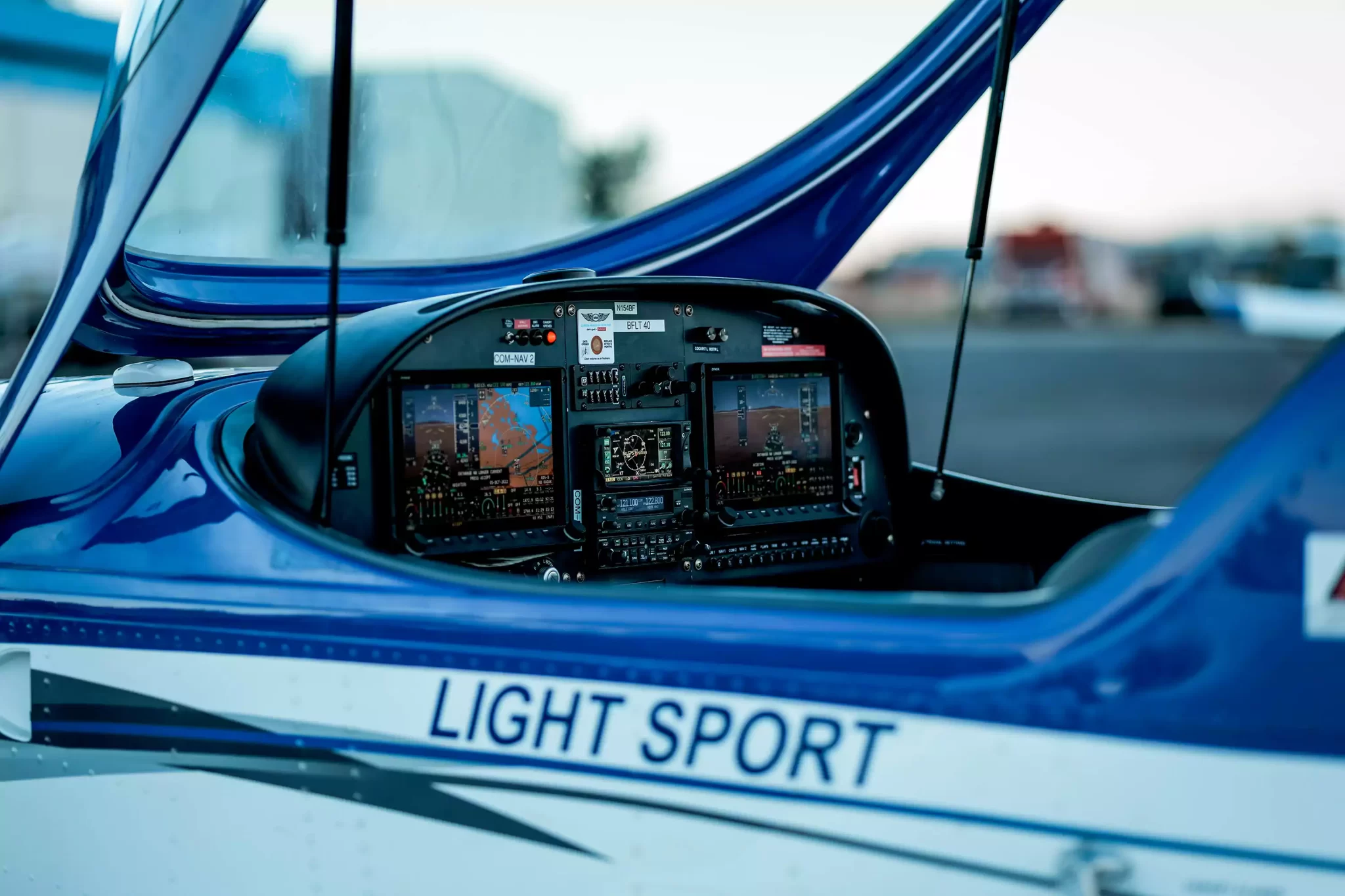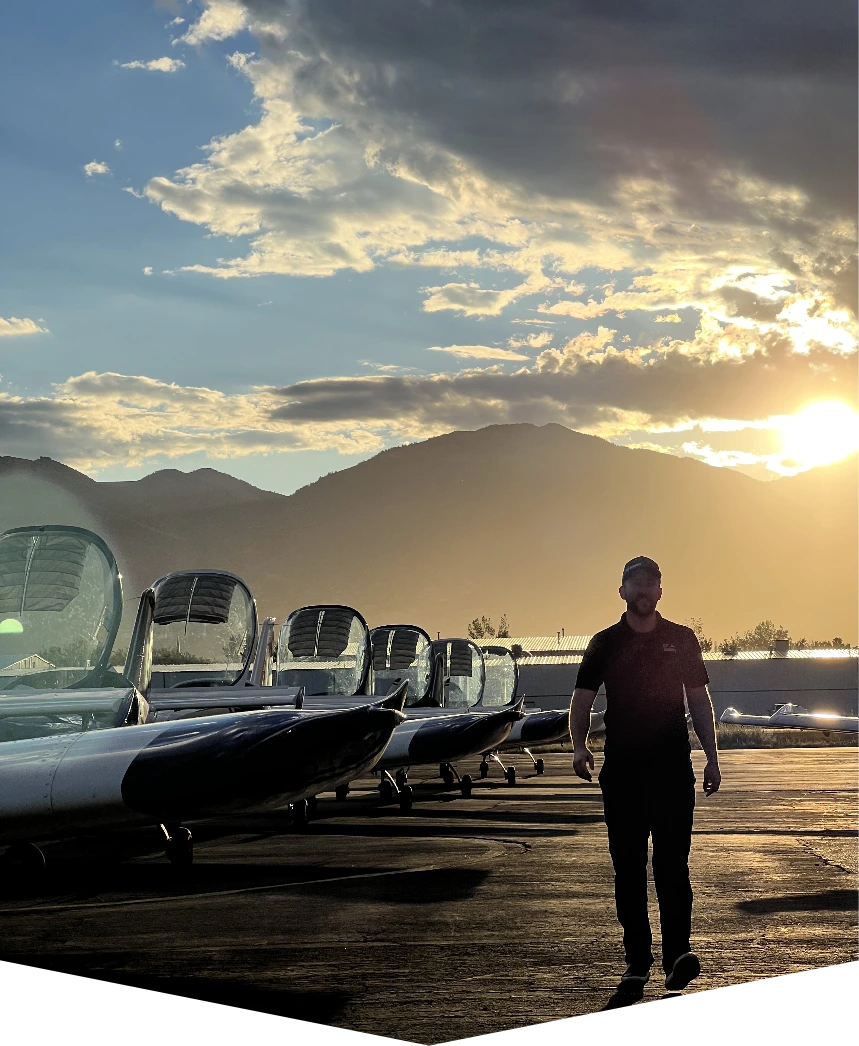 "I had a great experience doing my flight training at FLT Academy. I was most impressed with the strong culture around safety and how each instructor was invested in your success as a student. I have been able to efficiently and successfully move through the program due to aircraft availability and exceptional instruction."
"FLT Academy was a great school, had really good instructors and a great training plan. I'm glad I used them. I was an RTP student and they worked with me for most of my training. They tried very hard to ensure aircraft were available for time building and had satellite locations like Provo and Ogden available for those not close to Bountiful which was a huge help."
"Hands down…. The best flight school anywhere on the west coast! Everyone at this flight school from Jason the owner to the maintenance staff and instructors is top notch. If it wasn't for them my daughter wouldn't be the amazing pilot she is today."
"I've had a great flight training experience with FLT. They have been more than willing to work with us as students. It's nice to have a place that doesn't just want your money, they also want what's best for you as a student! I would choose them over again any day!"
"There are some awesome instructors here that I feel privileged to of been able to fly with and learn from. They have a good variety of planes and I had the chance to learn to fly all of them which was a great experience. They have built a management system that pushes students to excel and to achieve their goals as fast and efficiently as possible. Overall I had a great experience, I hope to work here one day since I just finished all my flight ratings! Highly recommend this school."
"I tried a few flight academies until I found FLT. I couldn't hope for a better place to learn to fly. Make no mistake, they will make you work! But of course that works for you because you learn quicker that way. Great instructors and staff, they are always ready to help you. Great aircraft with good avionics which will get you ready for the big leagues. Don't have enough good words for them."
FREQUENTLY ASKED QUESTIONS
Learning to fly is a dream for many, but that doesn't mean they don't have questions. Here are a few of our most frequently asked questions, and you can see our whole list on our FAQ page.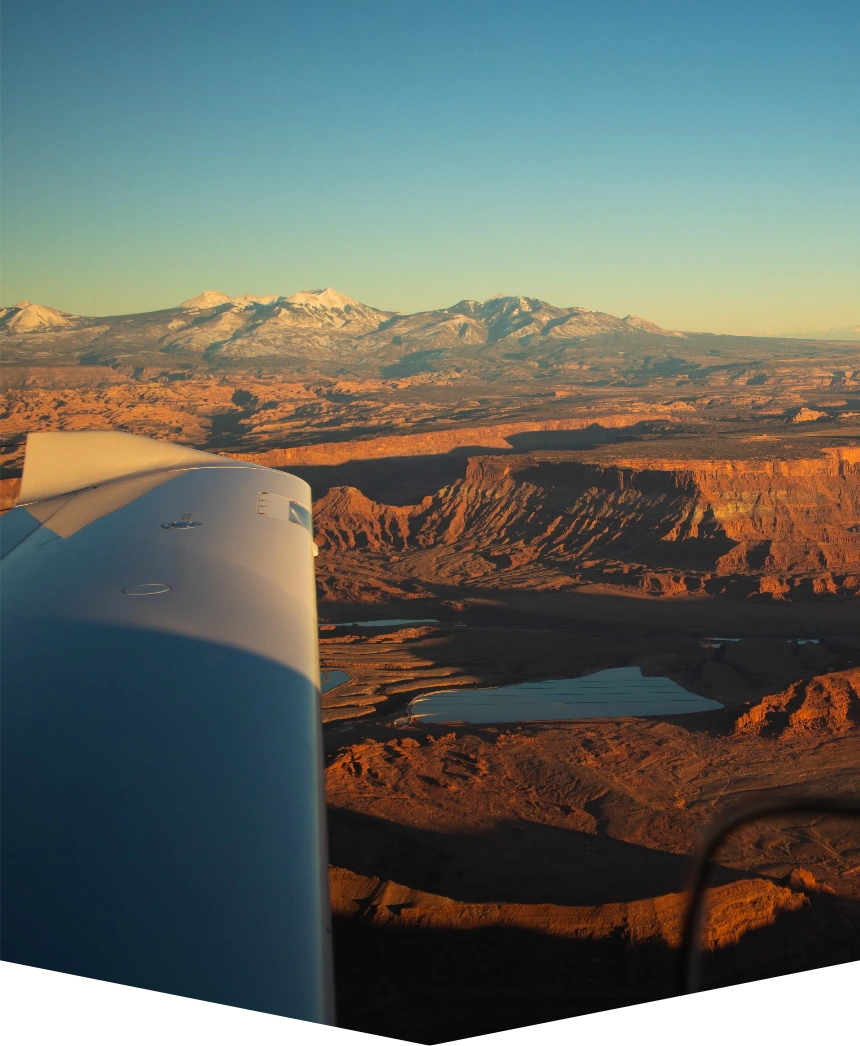 Let's get your career off the ground
Contact Form
"*" indicates required fields